By now, you've probably seen all over the news that N95 and KN95 face masks are the best masks on the market. They are recommended for doctors, nurses, and healthcare professionals who are on the front lines fighting the COVID-19 outbreak. So what exactly is an N95 face mask? And should you be wearing one too? Let's find out!
What is an N95 face mask?
An N95 face mask is a respirator that tightly covers the mouth and nose and filters out contaminants in the air. The N stands for non-oil, meaning that it can filter out particles that are not oil-based. The number 95 indicates that the masks are 95 percent efficient. This number is key when you compare these ones to the regular face masks that most people are wearing.
The N95 face masks are regulated by the National Institute for Occupational Health and Safety and the Center for Disease Control.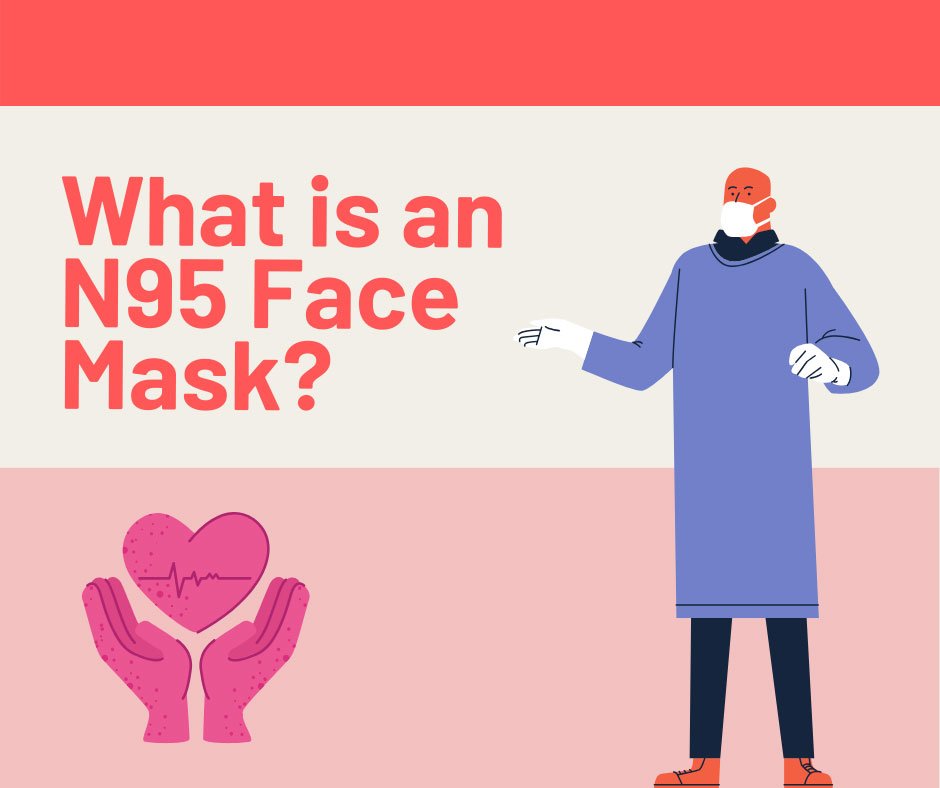 What's the difference with a KN95 face mask?
KN95 face masks are essentially equivalent to the N95 masks. N95 masks are the US standard, while KN95 masks are China's standard. While they may have slight differences in manufacturing, they both are effective where it matters most: at filtering out 95% of particles in the air.
Do N95 & KN95 face masks protect against coronavirus?
N95 masks filter out 95% of airborne particles, including droplets that contain the virus. They have proven to be very effective for healthcare workers because they act as respirators. These masks prevent the contagion by infected aerosols produced by sneezing or coughing, slowing the spread of coronavirus. What does this mean for you? Yes, wear one, and you will be better protected than using a regular mask and much better than wearing nothing at all.
That being said, other protective measures should still be followed. Please do not forget to frequently wash your hands, use alcohol-based hand sanitizer, avoid touching your face, and commit to social distancing.
Should you be wearing a respirator like these?
The simple answer is yes! We should all be wearing N95 face masks! Due to shortages, the CDC is only recommending N95 masks for healthcare workers right now, but these are the best masks to protect against the virus at this point. We should all be protected!